This article will highlight different methods of improving your Czech listening skills, namely through YouTube videos, freely accessible films and trailers, TV commercials, podcasts and audiobooks.
You are probably aware of the fact that the internet is not packed with Czech audio records designed for foreigners to learn the language. Czech Time is a great way how to get off the ground but if you want to increase your understanding of spoken Czech, let's explore some more advanced ways of listening to natives by thinking out of the box.
YouTube
YouTube is the best source of videos in any language and the Czech language is not an exception. If you cannot be among native Czechs, the best thing to do is to share their lives in the virtual space. There are many youtubers who dedicate their life to filming videos on various topics. There are actually so many that you will not know which one to choose!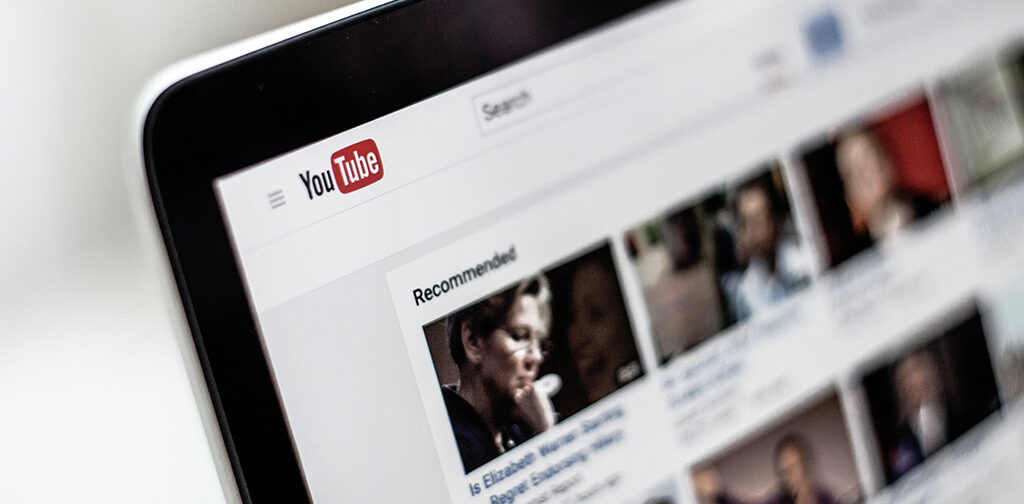 You can start following Lukefry who is a reality show lover and commentator, Kovy who enlightens viewers on contemporary topics, Kluci z Prahy, two guys who like to explore Prague beauties, Když vaří babička channel with an experienced lady-cook, Svět podle Katky with vlogs, or Medojed who gives film reviews.
Many youtubers even have captions with transcription of what they are saying. So, even if you feel the speed is too fast, you can see the text, pause and note down some words you found interesting. One of the "caption-friendly" Youtubers is Jmenuju se Martin whose videos are about travelling and everyday life. Cooking videos with captions can be found on Jak v kuchyni channel.
For more videos with captions, use the filter below the search bar.
Remember! Even if you don't understand what the people are saying, the brain is constantly getting used to the rhythm and intonation of the language. Moreover, words which were repeated multiple times will subconsciously remain in your mind. On top of that, YouTube is a great time-killer, so why not have the best of both worlds? Learning and having fun.
Films and Series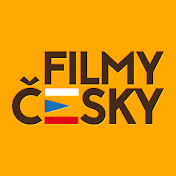 Czech films are not Hollywood, that's for sure, but they are not crap either! You can find some good quality movies on YouTube, too. For free and legally! The channel is called FILMY ČESKY A ZADARMO and it currently has more than 250 films to choose from. Some of them are Czech originals, some are dubbed.
Unfortunately, there are no captions in the films but many of them are still worth watching. We recommend searching for Czech originals since these films give you a great insight into our culture and habits.
Another way how to watch films online is to use a paid platform such as Netflix or HBO. Most of the content is usually dubbed or has subtitles at least. However, in order to see Czech dubbing and subtitles, you will need to go to the settings and switch your country to Czechia. Consider using a VPN service for the best experience.
Did you know that Czech Netflix has the world's largest largest selection of films and series?
Public broadcasting channel Česká Televize and its iVysílání has a multitude of Czech content. You can watch TV news, cooking shows, travel documentaries, television contests, sports and educational programmes, cartoons, music concerts etc.
The best thing about the Česká Televize online platform is that the vast majority of its content has captions. Therefore, you can understand what people are saying more easily. You can also sign up on their website to save your own playlists and make notes to individual programmes, which can be really useful for noting down interesting words.
Film Trailers
If you don't have time for watching all movies, but you would still like to listen to your favourite film characters in the Czech dubbed version, you can watch trailers. Total Film is a great place to do so since they have most of the Czech trailers out there.

TV Commercials
It's true that TV commercials are not the most likeable thing in the universe, but they can be good for something. Your language! See for yourself on České reklamy channel on YouTube. Try to focus on vocabulary relevant to the product or service being advertised.
For example, if you are watching an advert for a washing powder, you can be sure there will be words like "white, wash, clean, laundry, long-lasting". Doing this, you can narrow down the possibly used words and fast-forward your learning!
There are a couple of Czech iconic TV commercials. One of them is the Christmas Kofola TV spot with a boar. Look it up!
Podcasts and Audiobooks
Obviously, the modern style of reading through audiobooks and podcasts is a great tool of learning any language. A wide range of podcasts and books is covered by the public radio station Český Rozhlas across their platforms.
The main hub is the audioportal called mujRozhlas, an online application which has live broadcast, list of all channels and programmes, and, most importantly, easy-to-navigate archives. There is also a mobile application, so you can listen on the go with your earphones.
Dvojka has audio with theatre plays, books, biographies, fairy tales and crime stories. Junior is dedicated to the younger audience and is therefore perfect for language learning. Témata is another hub of audio materials focusing on different topics such as science, nature, religion and history. Be aware that some of these podcasts and books are not permanent and the content changes periodically.
If you want to listen to the Czech version of well-known novels such as the ones by Stephen King, J. K. Rowling or Paulo Coelho, you can navigate yourself to naposlech.cz and search for what you would like to listen to.
Final Words
Whichever method you use, consistency is the key! Do not overload yourself with dozens of listening tasks. Listening to some fluent Czech speech for ten minutes three times a week seems to be a reasonable start. If you get hooked, you will naturally increase the amount of time spent by listening.
If you find the speech too fast and difficult, pause it and listen to it again. There is nowhere to rush. If there are too many unknown words, do not get frustrated and focus on the main point of the message. You also want to make well-organised vocabulary lists. Enjoy the time listening to various Czech accents and learning new words!
Article author: Tomáš Ptáčník
Featured Photo: Music photo created by rawpixel.com – www.freepik.com
Discussion: